PROFESSIONAL SCRIPT CONSULTING
- Professional Script Consulting
- Extensive Feedback
- Detailed Notes
SERVICES OFFERED:
-Short Film Consulting
-Feature Coverage Consulting
-TV/Web Series Consulting
-Custom Projects
- Mentoring
Client Testimonials
As an emerging screenwriter, I'm always looking for solid reviews of my work. David provided that, and more! Often one receives feedback that lacks constructive detail and that either merely affirms or is, at best, neutral. David goes beyond such superficial comments to provide real, substantive, beneficial suggestions, questions, and ideas. His review pushed my thinking of my script to a deeper level, and in incorporating his feedback, has made for a much stronger screenplay (and future film). If you're a screenwriter, whether just getting started or someone with a number of scripts under your belt, David is a wonderful asset that will make your work stronger and more dynamic! Without question, I will turn to David again with more scripts for him to review. He's top-notch!

Trevor Nagle
I have been screenwriting for about eight years now, and I still haven't figured out how to crack the code about selling my scripts. That's the next leap of the journey, and along the way, I'm ever grateful for people like David who will take the time to read my script and offer feedback. And he gives constructive feedback without leaving you feeling like a bloodied, messy pulp. And by that I mean, he knows how to let you know what you're doing well but also what needs improving. He's extremely quick; I sent the script to him last night and less than 24 hours later, he had a one-page of notes. He also explains everything very sequentially before and after the review, and I recognize one when I see one: he has the heart of a teacher. If there is a Wikipedia page for great people like Moses, Queen Esther, Jesus of Nazareth, Mother Theresa, Martin Luther King Jr., Nelson Mandela, and a few other Legends, I should put his name and picture in there too.

Jake Keenum
I am a BFA-educated screenwriter with 10 years and several scripts under my belt. David reviewed a comedic feature of mine and I found his notes to be well-thought-out and tremendously helpful in the editing process. David clearly gave my script a careful, thorough read. He took the time to explain the good and the bad, and give considered recommendations to fix issues. I can absolutely recommend David's services over any big-brand crank-em-out coverage services. He would do excellent work for new and experienced writers. Aside from the quality of the notes, his rates and turnaround time are also unbeatable.

Daniel Kitron
I am in the early stages on writing a TV series, and whilst what I was producing wasn't up to the standard I wanted it wasn't clear to me where I needed to focus my attention. David quickly came back to me with a a variety of comments on pacing and dialogue and various other points. I do believe these will give me a really strong direction to move forward with and produce the quality of work I wish to.

Tracey Hayward
I am a second year screenwriter and David recently provided coverage on the first draft of my screenplay. The notes he gave were accurate and definitely helped me make improvements moving forward. I would suggest David's service to young screenwriters who have finished a first final draft and need to start making refinements.

Aaron James
I highly recommend David's script reading service! Very thorough and extremely helpful. He helped illuminate some issues that I missed during rewrites. Also - very quick turnaround. If you are a writer and need some help tuning up a script or even if you need a major rewrite, David is your guy.

Mark Durel
David helped to keep me on track while writing a full length feature screenplay by providing weekly comments on my progress and screenplay while in development. He then provided a full review of the completed draft focusing on such areas as pacing, format, character, theme, dialogue, and overall story. David's feedback was useful not only because it provided the unbiased opinion of another reader, but also one with a background and expertise in screenwriting and the film industry. I believe that, whether a beginner or an accomplished screenwriter, you could benefit from a service like this. Beginners are also encouraged to check out the 8-week mentorship program.

Patrick Tyler
David is such a patient guy. He helped me with my logline and my outline. He suggested films and books to help get me up to speed and understand outlines more in detail in order to help my script be what it can be. Thank you David for helping me and being patient with me in developing my story. My script is looking better than ever now. So thank you.

Jennifer
Working with David really helped as I had been trying to write for years but never obtained the right knowledge or I was being too had on myself. But after the first few classes with David that all stopped. Writing became easier with all the tools and advice I was given causing me to be less hard on myself. It was also nice to be treated very professionally even as a first time writer who knew next to nothing. Even post mentorship I have sustained the information and still use the practices I was taught. It's crazy looking back now prior to the mentorship reading old (not good) pages I wrote plus the negative thoughts I used to have, none of that has crossed my mind since working with David. Truly the best of the best.

Cooper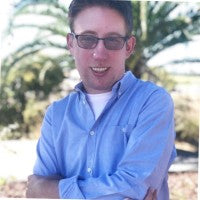 David Schwartz, Founder
Professional Script Reader and Consultant with many years of experience in the screenwriting business. I pour my passion into my work, and that's why I love what I do.  My goal is to help writers get their scripts good enough before they send their work to the professionals in the industry.
Learn More